THE HOME INSPECTION
and Termite SPECIAL!
only  $509.00
(Special Price for New Jersey Only!)
(add a Radon Test for $60)
Our Inspectors are New Jersey State Licensed and Insured!
The report is issued the same day as the inspection. Provided to you on a cd-rom or emailed. It will include pictures of defects and a description of the repairs needed. The benefit to you is that problems can be discussed and resolved on a more timely basis. We know that every day counts when negotiating for your new home.

Welcome to HomeSafe.
We have all of your bases covered!
Serving  New Jersey since 1988!
Call Now – 800-411-9774
The Home Inspection




Package includes:



The Home Inspection
Wood Destroying Insect Report
Radon Test
NOW ONLY $569.00


       
Call Now:  800-411-9774
   
(Includes houses up to 3,000 square feet.
Larger houses cost slightly more.)
Single Family package:            $569.00
Town House package:              $559.00
Condominium package:          $539.00

Additional services available.  Extra charges may apply.
Call for details.

Email:  info@homesafe-services.com
HomeSafe inspectors are New Jersey State Licensed. Certified ASHI inspectors are available.
HomeSafe Inspectors receive continuing education and remain on the cutting edge of changes, new materials and products that effect the residential home market.
A Home Inspection is for your security and peace of mind. Knowing its conditions guarantees you a fair and smooth transition.
Our computerized inspection report was developed to present a concise, but complete summary of the results of the inspection, free from the sort of technical language and remarks many home buyers find bewildering.
You are urged to attend the inspection and accompany our inspector during the examination of the home. The information you gain will be of great value to you.
The home inspection and wood destroying insect reports are given to you after the inspection is performed. The home inspection report includes, but is not limited to: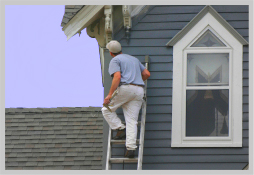 structural condition and basement
electrical, plumbing, hot water heater, heating and air conditioning
quality, condition and life expectancy of major systems
general interior including ceilings, walls, floors, windows, insulation and ventilation
general exterior including roof, gutter, chimney, drainage, and grading
Our Inspectors

:


Rick Pettit



NJ Lic# 24GI00023600

New Jersey Licensed Home Inspectors based at
3070 Route 206, Columbus, NJ 08022
Our reports are performed in accordance with the standards set forth by both the State of New Jersey and the American Society of Home Inspectors (ASHI).
HomeSafe is a full service home inspection company, offering you a variety of different services with one phone call. We realize the importance of getting things done on a timely basis and we offer priority service to all customers. Inspections are usually scheduled within one to two days. We want to make sure all of your bases are covered and our goal is to provide you with the information you need to be comfortable in your new home. Our licensed and insured inspectors and qualified office staff are prepared to handle your inspection needs and any questions you may have.
Referrals from realtors appreciated.
SERVING ALL OF NEW JERSEY
Monday to Friday – 8:30 to 5:30
Saturday – 9:00 to 12:00
Sunday – 10:00 to 2:00
Call Now  800-411-9774
Email:  info@homesafe-services.com
HomeSafe Inspection Services
3070 Route 206, Columbus, NJ 08022